Consultations for Aspiring Dental Students
Are you curious about working in the dental industry? Contact our dental office to request a career consultation.
As a dental student, you understand the industry's impact on everyone's oral health, physical appearance, and confidence. What you may not realize, however, is that dentistry has a broad range of career options. Learning about your options and deciding the right path to take often requires a helping hand.
Dr. Rowayda El Deeb of Dr. El Deeb Family Dental Care in Ottawa, ON, wants to help dental students find their way. She is a highly experienced family dentist with a consulting service for aspiring dental professionals.
Choosing a Dentistry Career
Dentistry comes with several benefits, including the ability to improve a patient's health, well-being, and appearance. Dental professionals also open their own practices and participate in exciting scientific breakthroughs for healthcare.
People often think of a family dentist when thinking about the dentistry field. However, aspiring professionals have a wide range of careers to consider, including:
Private Practice Dentistry: Most dentists work in their own practices or partnerships with other dentists.
Research: This field allows workers to uncover new knowledge and scientific discoveries that affect dental patient care. It requires an advanced degree, and you can work in federal facilities and universities.
Hospital Dentistry: You'll work with physicians to treat patients with disabilities and medical conditions in a hospital setting. The job requires a minimum of one year of training in a hospital after dental school.
The list above is not exhaustive. Instead, it shows how deep the dentistry field goes.
Being a Dental Specialist
If you have a specific interest in dentistry, you may want to become a dental specialist. A specialist undergoes similar training to a medical doctor because they will receive additional education after completing their dental schooling. The extra training usually includes two years in specialty courses after four years of formal dental education.
About 20% of today's practicing dentists are specialists. There are 12 primary dental specialties, including:
Periodontics
Prosthodontics
Endodontics
Dental anesthesiology
Pediatric dentistry
Orofacial pain
Dental public health
Oral and maxillofacial pathology
Oral and maxillofacial surgery
Oral and maxillofacial radiology
Oral medicine
Orthodontics and dentofacial orthopedics
Start Your Dental Career With Consultations From Dr. El Deeb
Dr. El Deeb of Dr. El Deeb Family Dentistry provides consultation services for individuals considering a career in dentistry. With so many options in the field, Dr. El Deeb understands the benefits of speaking with a professional. She has over a decade of dental practice experience and education from institutions like the University of Toronto and the Faculty of Dentistry, MISR International University.
Dr. El Deeb consults with students via phone call or Zoom conference, whichever is more convenient for you. She charges by the hour and will give you valuable insight into dentistry, educational requirements, career choices, and more.
Consult With Dr. El Deeb About Dentistry Career Options Today
At Dr. El Deeb Family Dentistry, we not only care about our patients' oral health. We also strive to assist dental students who want to join the industry—call 613-729-9933 to schedule a consultation with Dr. Rowayda El Deeb today.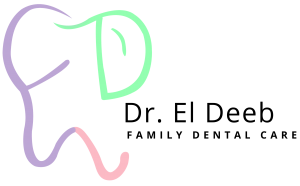 We are dedicated to providing high-quality dental care that looks after our patients's oral health in the most warm, caring and respectful environment.
Monday: 8:00am - 5:00pm
Tuesday: 8:00am - 5:00pm
Wednesday: 8:00am - 5:00pm
Thursday: 8:00am - 5:00pm
Friday: 10:00am - 2:00pm
Every 3rd Thursday of the month:
10:00am - 7:00pm
1335 Carling Ave #106
Ottawa, ON
K1Z 8N8