Professional Invisalign in Ottawa, ON
Find your most confident smile. Call today and ask the staff at Dr. El Deeb Family Dental Care what Invisalign can do for you.
Invisalign is a professional teeth straightening system that serves as an alternative to traditional metal braces. Dentists have used Invisalign systems to discreetly and effectively treat various dental spacing issues for decades.
Dr. El Deeb Family Dental Care is a qualified, trusted provider of Invisalign in Ottawa, ON. Trained dental professionals work with patients to design an effective, affordable Invisalign treatment program. To learn more about how the Invisalign procedure works, read on or call today.
What is Invisalign
Invisalign is a transformative teeth straightening system that works without using metal brackets, tooth cement, or wires. Invisalign's align technology creates a series of custom-made, clear aligners that guide teeth into a position best for optimal dental health.
At Dr. El Deeb Family Dental Care, trained professionals begin with a complete dental examination to determine eligibility for Invisalign use. Depending on the severity of tooth crowding or spacing issues, a dental professional will recommend either Invisalign or traditional straightening systems. Dentists also address any preexisting tooth decay or damage before beginning straightening treatment.
Invisalign clear aligner treatment systems work well for:
Overbites
Underbites
Mild crowded
Tooth gaps
Building a perfect, confident smile is easy with affordable, professional Invisalign in Ottawa, ON. To begin your journey to healthy, straight teeth, call Dr. El Deeb Family Dental Care at today.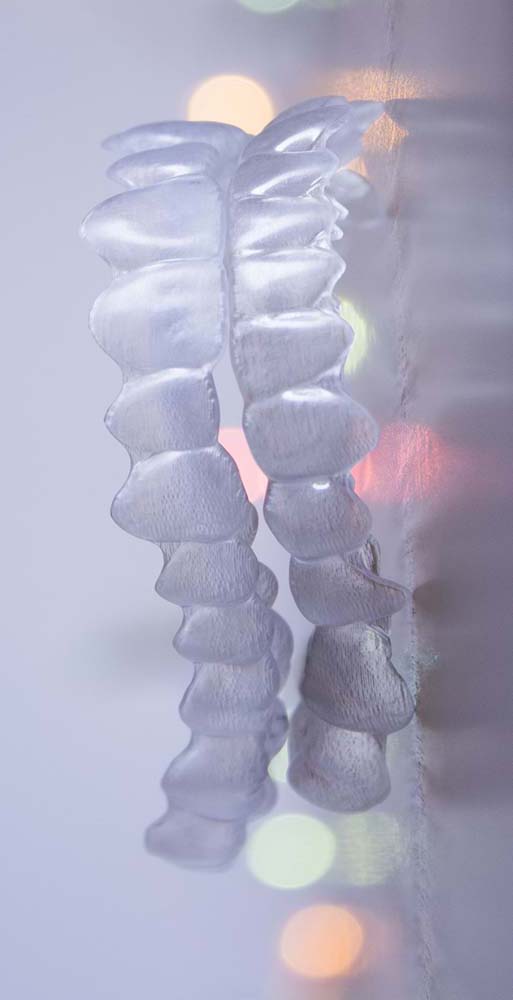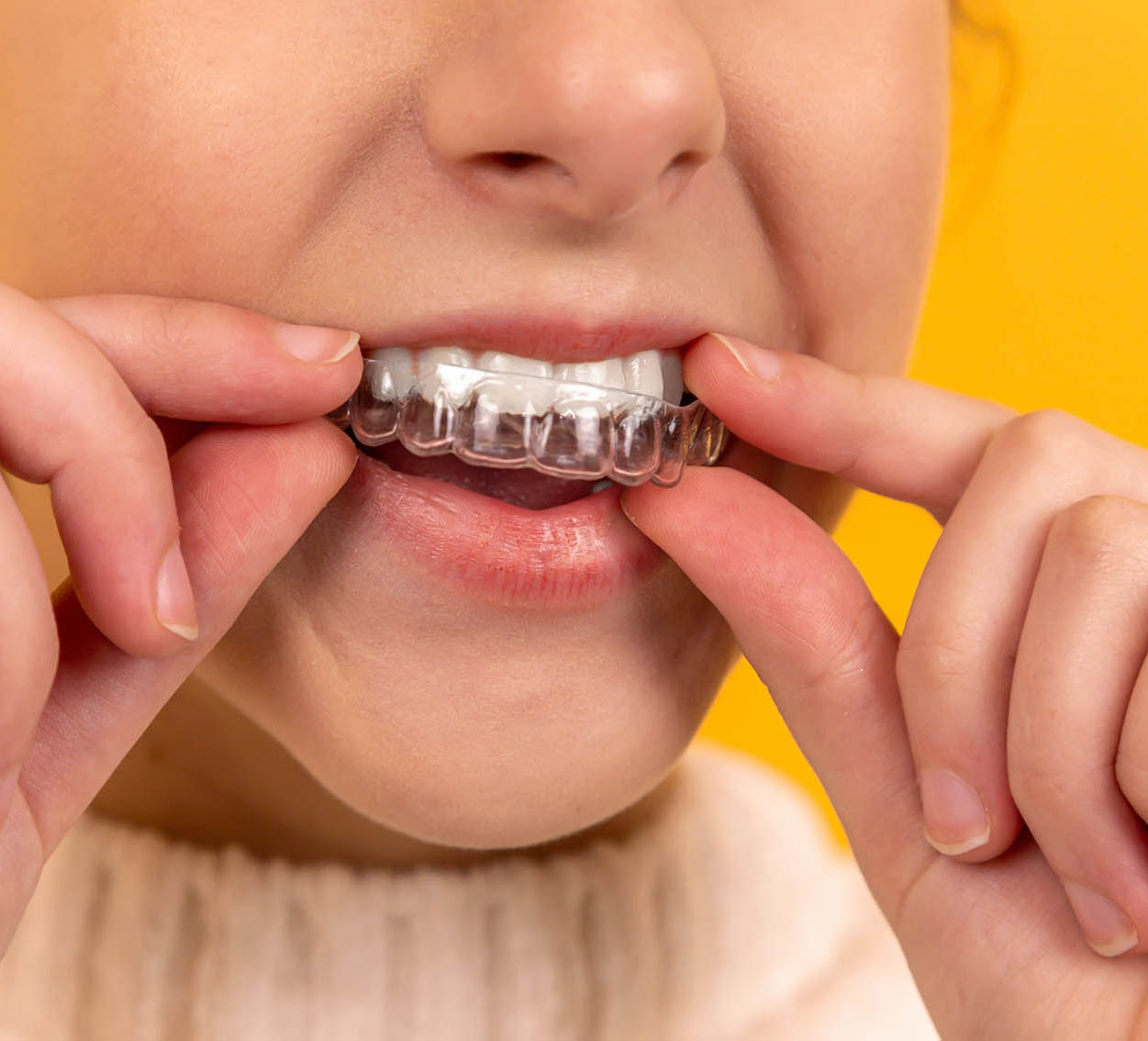 Benefits of using clear aligners vs. clear braces
Invisalign is an excellent choice for patients wanting an alternative to traditional metal braces or who need mild, corrective teeth straightening. Whether transparent or metal, traditional braces can't match the comfort, customization, or discretion of Invisalign's clear aligner straightening systems.
Improving crooked teeth doesn't have to be embarrassing or stressful. Invisalign's clear aligners allow patients to avoid the metal wires that traditional metal or clear braces use. Custom-made, professional Invisalign teeth straightening systems are also:
Easy to remove
Comfortable
Adaptable
Affordable
The experienced dental professionals at Dr. El Deeb Family Dental Care work with each patient's unique needs to design and create a custom, effective Invisalign treatment program. Patients receive expert guidance from a team of friendly dental service providers during the duration of Invisalign treatment.
Affordable Invisalign in Ottawa, ON
A confident, healthy, straight smile makes a difference in everyday and professional life. Clear, customized dental aligners straighten teeth without noticeable metal wires, harsh dental cement, or metal brackets. Invisalign provides a simple solution for a bright, healthy dental future.
Dr. El Deeb Family Dental Care is a proud provider of comprehensive dental services. This team of dental professionals, technicians, and staff offers expert teeth straightening services and Invisalign in Ottawa, Ontario. For more information about Invisalign or to get started, reach out today at (613) 729-9933. Find your way to a promising future with a brighter smile. Call or fill out our contact form today. Learn about our teeth whitening service.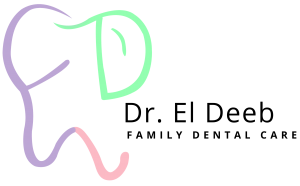 We are dedicated to providing high-quality dental care that looks after our patients's oral health in the most warm, caring and respectful environment.
Monday: 8:00am - 5:00pm
Tuesday: 8:00am - 5:00pm
Wednesday: 8:00am - 5:00pm
Thursday: 8:00am - 5:00pm
Friday: 10:00am - 2:00pm
Every 3rd Thursday of the month:
10:00am - 7:00pm
1335 Carling Ave #106
Ottawa, ON
K1Z 8N8